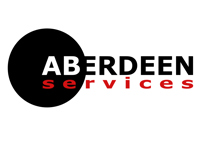 CargoWise Certified Practitioners
5 Certified Professionals with the highest level of accreditation
2 Certified Specialists

About Aberdeen Services
Aberdeen Services consulting firm supports digital transformation and the implementation of high-level solutions that will add value to your operation. The firm has gained a long and strong experience in Maritime Transportation, Logistics, and Freight Forwarding, and is also experienced in the Cargowise implementation.

We know the business and we have all the relevant skills due to our fully-certified Cargowise consultants who will help your transformation and will work alongside your business to analyze your needs, optimize your processes and integrate the solution with your legacy systems. Our consultant's skills also encompass project management, process optimization, systems integration, migration strategy, and rollout projects.
We also dedicate a highly skilled team based in our delivery center in Mauritius (Africa) to the development of Cargowise integrations with the deployment of eAdaptor. Aberdeen Services is able to drive your implementation globally as we operate with bases in Europe, Asia, and Africa.
Website
Email
Languages supported
English, French
Regions of operation
Europe
Partner since
2020
Office locations
Paris, France: +32 2 899 37 00