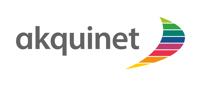 About akquinet Business Consulting GmbH
Logistics has always been a key focus area of the AKQUINET group. We are driven by our clients business processes and business requirements - rather than taking a technology-based approach. Our team has strong expertise in transport and logistics, especially with CargoWise, and supported many implementations and roll-outs of complex projects. With our comprehensive knowledge and experience in data management, our team also supports Integrations and BI-Solutions to improve processes for all participants in the supply chain.
We have accumulated more than 30 years of experience with CargoWise and our experts provided that knowledge on CargoWise projects to more than 50 European small-, medium- and big-sized, globally acting freight forwarding and logistics companies. Our key to successful implementations is a solid project approach combined with deep knowledge about the industry, data literacy, and how to integrate the new system into the existing client-environment. Based on this holistic approach and expertise we have been awarded the highest partner status in several competency areas by WiseTech Global.

akquinet business consulting GmbH is a member of akquinet AG, a group of companies with more than 850 employees covering a wide range of IT services, including IT solution and process consulting, IT project management, managed service provisioning, data center services, and software development. AKQUINET also provides Java and .Net technology solutions for web service development, HTML design, and mobile app development.
Certified CargoWise Practitioners
5 Certified Professionals with the highest level of accreditation in CargoWise
1 Certified Specialist with specialist accreditation in CargoWise
1 Certified Operator with operational accreditation in CargoWise

Website
Email
CargoWise Service Partner
Platinum Forwarding
Platinum Workflow
Gold Accounting
Gold Customs
Gold Integration
Certified Global Rollouts
Certified Warehouse

Languages supported
English, Spanish, German
Regions of operation
Europe
Partner since
2015
Office locations
Germany: +49 40 88173-4401