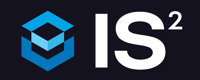 Areas of expertise
Certified Integration
Certified Workflow

CargoWise Certified Practitioners
1 Certified Professional with the highest level of accreditation

About Integral Systems Services | IS2
Integral Systems Services is an IT services provider that specializes in implementing CargoWise and also serving the technology needs of small-to-midsize clients in the global logistics community.
IS2 has extensive knowledge and experience in the CargoWise system. We are able to implement with excellence all major operational modules such as Forwarding, Customs, Warehouse, Accounting (Payables / Receivables / GL / CargoSphere), registry config, and Workflow automation, WebTracker, Docs & Reports customization, and EDI / eAdapter integration.
In addition to our logistics expertise, we can support a wide-ranging website/web service development and business systems support services (Windows Server, Exchange, Google Workspaces).
Testimonials
Adam is great to work with. Very knowledgeable as well as quick to respond to issues.