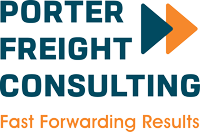 CargoWise Certified Practitioners
1 Certified Professional with the highest level of accreditation

About Porter Freight Consulting
Porter Freight Consulting is a New Zealand based CargoWise consultation company specialising in forwarding optimisation.
Our experience covers all facets of the freight industry which means we are relatable and can communicate effectively.
At Porter Freight we take time to understand your needs and work collaboratively with you to upskill and empower, rather than complete a task and move on.
Get in touch to see how we can assist with your CargoWise needs.
Website
Email
Languages supported
English
Regions of operation
Asia/Oceania
Partner since
2019
Office locations
New Zealand: +6421977136