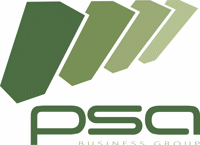 About PSA Business Group
PSA Business Group was first established in 2010 as a dedicated Business Consultancy and Technical Firm for the International Forwarding Market, we specialize in providing in-depth consulting services related to the CargoWise application and business improvements. With representatives in North America our firm provides advice, service and solutions to businesses of all sizes, working closely with clients across a broad range of areas to include:
Business Review and Implementation Services
Process / Productivity Improvements
Workflow Implementations
Product Enhancement and Customization
Technical Service

EDI Development and Hosting
Customized SQL Report Writing

Business and Management Consulting Services
Across our business our consultants specialize in various areas of expertise so as a team we are able to provide a more rounded and flexible approach to handling our clients' requirements.
In addition to CargoWise application services, PSA BG specializes in providing BI (Business Intelligence) tools to help manage your business more effectively through operational performance and financial analysis reporting models and business consultation, along with PSA ReCast our product for converting rates into XML for rates management within CargoWise for productivity and yield improvement.
Certified CargoWise Practitioners
1 Certified Professional with the highest level of accreditation in CargoWise
2 Certified Operators with operational accreditation in CargoWise

Website
CargoWise Service Partner
Gold Integration
Gold Workflow
Certified Accounting
Certified Forwarding

Languages supported
English
Regions of operation
Americas, Asia/Oceania
Partner since
2012
Office locations
Los Angeles (USA): +1-424-298-1880
Sydney (Australia): +61-428-296176