Imraan Khan, Accounting Product Manager, explains how CargoWise One's new Agent and Group Subsidiary Netting solution saves you time and money on internal transactions.
Companies that move freight must also move money, and moving money can be expensive, becoming even more so when more than one currency is involved.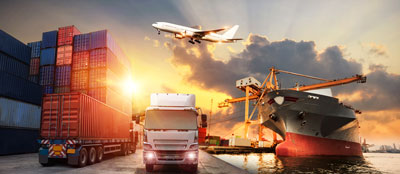 For example, a forwarding company with 20 international affiliates may need to handle some 1,000 cross-border payments every month. If an average transaction fee is around $25 per payment, you're looking at a total of $25,000 in remittance fees every month.
This is where CargoWise One can help. Our new Agent and Group Subsidiary Netting solution gives you control over this complicated process with an intelligent digital netting center, which coordinates your internal and external parties to combine multiple transactions into one net payment stream.
This means the forwarding company with 20 international affiliates can decrease the number of its remittances from more than 1,000 to around 20 netted transactions each month, significantly reducing international remittance fees.
On top of this, our netting center delivers you centralized control and visibility of all your payments and receipts, ensuring company-wide standardization of information. You can also get visibility of your entire intercompany trade flows and their evolution over time, to improve payment discipline and enable clearer liquidity forecasting.
Reconciling thousands of inter-agent invoicing transactions every month doesn't have to overload you or your business. Our new Agent and Group Subsidiary Netting solution delivers increased speed, quality and accuracy, so you have more time to focus on high-value work that matters most to your business.
Find out more about the powerful accounting capabilities in CargoWise One.
Imraan Khan is an Accounting Product Manager for CargoWise One.
Sign up to our CargoWise Newsletter
Subscribe for the latest updates on new CargoWise functionality, success stories from our customers, and insights from our global team.