Richard White, Founder and CEO, WiseTech Global explains how straight-through digital processing is the future of logistics technology.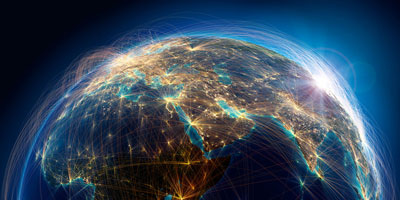 The global supply chain and the logistics systems that drive it are in a period of enormous change; this change is only going to accelerate as new technologies transform traditional models and enable new efficiencies and faster delivery.
The global supply chain is under immense pressure from growing freight volumes, increasing complexity, cross-border regulations and dynamic changes driven by trade wars and political upheaval. It is also experiencing the impact of exponential growth in ecommerce, which can be seen as a new class of high-volume, small parcel freight. This new class of freight, which is increasingly international, demands shorter delivery times, better visibility and predictability.
At the same time, the execution of international logistics remains fragmented despite increasing margin pressure. International logistics still grapples with a largely fractured data flow connected by a torrent of paper and e-paper (PDFs, etc.). New technologies that could alleviate many of these pain points are slow to be adopted because of the time, cost and risks associated with technological change.
Within the logistics industry, collaboration can be abrasive. There are often competing demands from different parts of the industry, creating disparate conflicting needs, limiting efficiencies, and generating a slew of ancillary charges and penalties.
Sign up to our CargoWise Newsletter
Subscribe for the latest updates on new CargoWise functionality, success stories from our customers, and insights from our global team.