WiseTech Global's Ecommerce Product Manager Stephen Dascoli explains how authorities in the US are helping streamline the process of importing HVLV goods, and how CargoWise One can help make importing easier.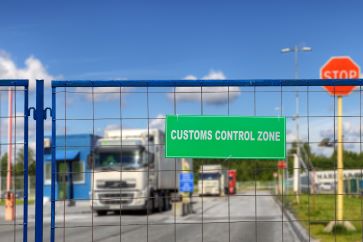 Importing high-volume, low-value (HVLV) freight into the US is soon to become much easier for the average supply chain manager. US Customs and Border Protection (CBP) is in the midst of a major program to make ecommerce shipments into the country easier and more secure.
One upcoming improvement to its systems is the automation of data collection on HVLV goods. Specifically, goods that are imported duty free by a single person on a single day and are worth US$800 or less. These are called Section 321 goods, after the section of the Trade Facilitation and Trade Enforcement Act that deals with them.
Manual processes on the way out
Presently, CBP clears Section 321 goods manually off cargo manifests. Automating this process will give CBP more visibility over HVLV shipments. It will also allow more accurate data to flow to other government agencies. And, it will give customs brokers the ability to file transaction data to the Automated Commercial Environment via the Automated Broker Interface.
The CargoWise One system will support electronic clearance of Section 321 goods entering the US. The system is currently in the testing phase.
The system's connection to CBP will provide visibility to the customs broker and the shipper – from the point of origin for a shipment to the time it is delivered at its destination.
Electronic clearance for all
This software will also ensure CargoWise One users of all shapes and sizes will be able to file clearance documentation with CBP directly from the CargoWise One platform. This will eliminate the need to rekey data, which can introduce errors in these terrifically important documents.
With the rise of ecommerce, connectivity will only become more important. Ecommerce, which comprises mostly HVLV shipments, is growing swiftly. Statista estimates that ecommerce, which contributes greatly to HVLV freight, was worth US$504.6 billion in 2018 in the US. This year, the value of such freight is well on its way to surpassing that, with ecommerce in the US worth US$137.75 billion in the first quarter of 2019.
This inundation of small cargo is a tremendous opportunity for those companies that specialize in freight. Yet, there is only so much that can be done without an end-to-end integrated freight management solution. CargoWise One can help your business take this opportunity and run with it.
Stephen Dascoli is a Product Manager for CargoWise One.
Sign up to our CargoWise Newsletter
Subscribe for the latest updates on new CargoWise functionality, success stories from our customers, and insights from our global team.