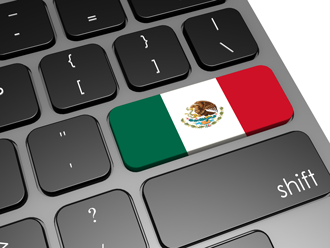 Company to provide greater access to CargoWise One for logistics operators in Mexico.
WiseTech Global, the technology development company behind the industry-leading supply chain solution CargoWise One, has announced that Innovalaciones Mexico has joined the WiseBusiness Partner Program.
Innovalaciones provides supply chain consulting and Mexico-specific systems solutions. Tom Cartwright, Managing Partner with Innovalaciones, says of the partnership, "Our experience in implementing warehouse and transportation systems, combined with our deep knowledge of the freight forwarding industry, places us in a strong position to explain the benefits of CargoWise One and add value through the sales cycle.
"We've been pleased to bring best-in-class logistics solutions to businesses in Mexico for the past five years," Cartwright adds, "and we're proud now to bring the best-in-class solution to freight forwarders in order to help them manage and grow their operations in Mexico as well."
Vlad Bilanovsky, GM of Marketing and Partner Management with WiseTech Global, remarks, "Innovalaciones has extensive experience and in-depth knowledge of the market and requirements in Mexico, which is a key growth area for WiseTech Global. As a result of this partnership, logistics providers in the region gain greater access to the global capabilities and productivity advantages through CargoWise One."
Media Contact: Lisa Rollason, lisa.rollason@wisetechglobal.com
Sign up to our CargoWise Newsletter
Subscribe for the latest updates on new CargoWise functionality, success stories from our customers, and insights from our global team.