Kaustubh Phatak, Accounting Product Manager, shares how CargoWise One can help logistics businesses navigate new UK VAT reporting obligations.
HM Revenue and Customs (HMRC) is modernizing the UK's tax processes with Making Tax Digital (MTD), an initiative designed to transform the UK tax system and make it more effective, efficient and easier for taxpayers and businesses.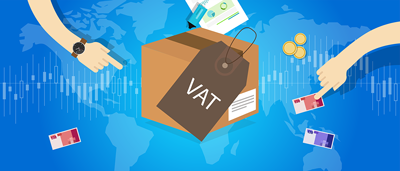 With more than a million businesses impacted, MTD is one of the biggest operational changes to be introduced in the UK tax system in the last few decades.
Under the new scheme, as of 1 April 2019, businesses with a turnover above the VAT registration threshold (£85,000) must now keep digital VAT records and send their VAT return information to HMRC using MTD compliant software.
For some businesses, the new legislation may sound intimidating, but it needn't be. CargoWise One helps logistics businesses easily comply with the new rules and has been recognized by the HMRC as MTD compliant software.
Making Tax Digital – are you ready?
CargoWise One's solution for digital VAT compliance is easy, secure and simple. It classifies and stores each transaction digitally as soon as you record them in the application, and lets you generate a VAT return by recalling these transactions at the end of your VAT period.
Using CargoWise One you can make any necessary adjustments to the system-generated VAT return values. The system maintains an audit trail of the changes made to the return to help you during an audit, and you can then submit the VAT return digitally to HMRC using CargoWise One.
You can also store various supporting documents for the returns in CargoWise One, and easily refer to these documents for each return, whenever required. You can do all this within CargoWise One without any additional software.
MTD is an important first step towards fully digital, real-time tax reporting. Our new VAT solution in CargoWise One ensures you are MTD compliant, removing the risk of errors and penalties, while providing peace of mind so you can focus on the strategic issues that matter most to your business.
Kaustubh Phatak is an Accounting Product Manager for CargoWise One.
Sign up to our CargoWise Newsletter
Subscribe for the latest updates on new CargoWise functionality, success stories from our customers, and insights from our global team.