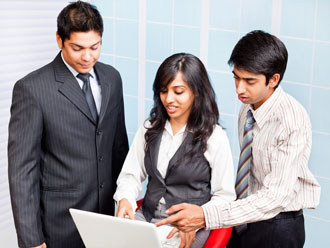 Partnership brings productivity and integration to regional markets in India and neighboring countries.
WiseTech Global, the technology development company behind industry-leading supply chain platform CargoWise One, has announced a business partnership with Mumbai-based SBNTEX, a leading supplier of end-to-end solutions for logistics & supply chain management providers in India and the Middle East.
As both a WiseBusiness and WiseService Partner, SBNTEX is an authorized CargoWise One reseller, and is certified to provide consulting and training services to WiseTech Global customers throughout the region. Logistics providers will benefit from local access to an integrated, single platform system, which increases productivity, and provides the tools to increase their competitive advantage on a local and global scale, combined with SBNTEX's extensive experience in the market and in-depth knowledge of the requirements in the region.
"India is a cost conscious market which lacks sophisticated systems," says Zakir Hussain, Head of Business Development for SBNTEX. "Some of the key challenges include poor infrastructure, lack of trained resources, complex compliance regulations, and aging information and communication systems. There is a great need for technology that can simplify processes, and enhance visibility and collaboration between logistics parties to remove bottlenecks.
"The market requires solutions that center on a cost effective, robust, and reliable high-quality product from a responsive vendor who carries a reputation and a professional approach to servicing customers," Hussain says. "We believe CargoWise One meets these standards. We have found that WiseTech Global's value system and philosophy align strongly with those of SBNTEX, making this a mutually beneficial partnership."
Vlad Bilanovsky, Vice President Partner Management for Wise Tech Global, comments: "We are pleased to welcome SBNTEX to our growing community of global partners. India is a key growth area for WiseTech global with a huge potential market. SBNTEX has established their expertise over two decades of providing market leading management solutions. There is an excellent synergy between our companies. Through our partnership, logistics providers in India now have access to the same comprehensive management and operational platform used by logistics providers worldwide, with the benefit of SBNTEX's regional expertise and local presence, and our many existing customers in India will benefit from the services SBNTEX will provide locally."
Media Contact: Lisa Tree, lisa.tree@wisetechglobal.com
Sign up to our CargoWise Newsletter
Subscribe for the latest updates on new CargoWise functionality, success stories from our customers, and insights from our global team.