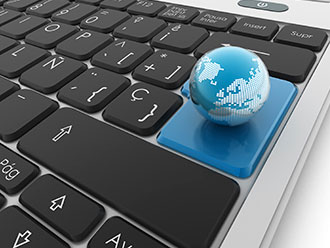 Leading logistics provider, Royal Cargo, finds single-platform software system the key to successful global growth and worldwide integration
Royal Cargo Combined Logistics, Inc., one of the Philippines' largest independent logistics companies, has finalized a worldwide rollout of an enterprise-class system that's set to assist the multinational in its mission to integrate global operations and drive future expansion.
With a global presence spanning ten countries, Royal Cargo initially implemented WiseTech Global's award-winning cloud-based logistics management system across its European sites during 2012. After identifying the organizational and productivity benefits a single-platform system brings to a multi-site business, it began implementing the system across its sites worldwide. Now, Royal Cargo is in the final stages of its global integration of the single-platform system, following a successful implementation throughout its Philippine operations.
Putting high value on the role technology plays in today's logistics industry, Royal Cargo cites single-platform systems as the key component for businesses wanting fully integrated operations on a global stage: "The coordination and communication of operational activities between staff, service providers and customers is one of the biggest challenges for logistics businesses operating globally," says Andrew Raeuber, Royal Cargo's executive vice president for freight forwarding. "Technology is the key to solving these problems, but our previous operating system lacked the interoperability features needed for an expanding organization such as ours."
In looking for a solution that could meet the company's challenges and future goals head on, Raeuber says: "WiseTech Global had the functionality we needed to streamline processes, to increase productivity and to fully integrate our operations. We were assigned a dedicated relationship manager as well as a pre go-live assessment coordinator to ensure we were on track with the system readiness. As Royal Cargo plans to branch out in the South East Asian market, a single-platform system will be crucial and WiseTech's cloud-based system makes it even easier to deploy into new markets."
Mike Coney, vice president of Asian business development for WiseTech Global, says Royal Cargo's rapid rollout of the system demonstrates its effectiveness and robust nature: "When Royal Cargo came to evaluate the program in 2012, we were delighted that they realized we could add considerable value to their business," says Coney. "By taking full advantage of WiseTech's customer services, support, learning materials and WiseCloud delivery, Royal Cargo has met its integration needs by rapidly implementing the system in its existing markets, while putting everything in place for future market growth."
Media Contact: Lisa Tree, lisa.tree@wisetechglobal.com
Sign up to our CargoWise Newsletter
Subscribe for the latest updates on new CargoWise functionality, success stories from our customers, and insights from our global team.