Extensive logistics links have spurred China's growth as a global manufacturing powerhouse. Sarah Stapleton, CargoWise One's Geo Compliance Product Manager, shares how CargoWise One is connecting the dots between carriers, China and the world.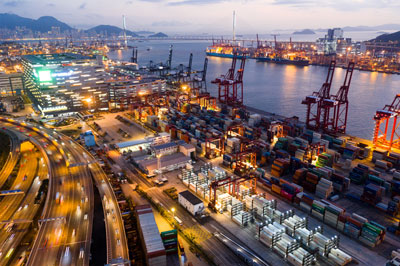 China is among the largest markets for global containerized cargo, and it is only getting bigger. The country is the world's biggest exporter of goods and it is the second largest importer of goods. On top of this, China is home to seven of the 10 busiest container ports in the world, and more than 2,000 minor ports.
Many Chinese ports have their own unique customs and documentation requirements. This is where things can get tricky for cargo owners and shippers. Ports do not always alert customers when documentation requirements change. Incorrectly entering data can cause headaches, including missed connections, futile trips and fees of up to US$90 per incorrect entry.
CargoWise One solves these challenges with a new integrated interface and direct electronic connection to Easipass (Yitong International) and Ningbo EDI Centre.
With powerful and intelligent data validation, CargoWise One understands each carrier and port's intricate requirements, and ensures messages are sent to the recipient's correct standards. This reduces the risk of error and time required for data correction, which can cause delays and rejection of cargo.
Electronic documentation removes manual processes and exception management can be used to automate notifications for further action, so there is an audit trail that can be tracked.
Moving cargo through the busiest ports in the world is an intricate task at the best of times. Whether you're completing shipping orders, e-Manifests or VGM declarations, CargoWise One enhances your shipment management processes, ensuring your exports leave China smoothly and on time.
Sarah Stapleton is a Geo Compliance Product Manager for CargoWise One.
Sign up to our CargoWise Newsletter
Subscribe for the latest updates on new CargoWise functionality, success stories from our customers, and insights from our global team.