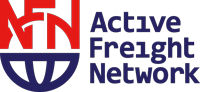 About Active Freight Network
Established in 2017, Active Freight Network (AFN) is administered by a specialized management team with more than 30 years of experience in forwarding and logistics. AFN's goal is to create an active community of dynamic, strong and result-oriented freight forwarders. To this end, the network accepts memberships only from reputable and highly experienced logistics companies.
With a strategically located head office in Egypt, AFN offers exceptional benefits to ensure high quality, value added services to members. Membership to AFN provides unique and creative solutions to improve communications, increase productivity and explore different ways of approaching common business goals.
Website
Email
Regions of operation
Africa, Americas, Asia/Oceania, Europe, Middle East
Partner since
2019