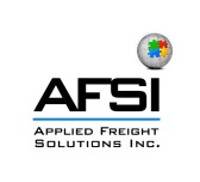 Areas of expertise
Platinum Customs
Gold Forwarding
Gold Workflow
Certified Global Rollouts
Certified Integration

CargoWise Certified Practitioners
2 Certified Professionals with the highest level of accreditation

About Applied Freight Solutions Inc
Applied Freight Solutions Inc is a freight applications consulting company catering to small and medium size forwarders and brokers. We have been in the freight industry for over 20 years with experience in international air and ocean freight, USA and Canadian Customs, domestic trucking and warehousing so we understand the day to day needs of a forwarder/broker.
We support the CargoWise suite of logistics solutions and have direct implementation and experience in International Forwarding, Customs, Accounting, Admin (Organization, Registry/System, Security, Groups etc.), Sales & Marketing, Workflow, Document customization and Web Tracker modules and product areas.
Our system support scope is flexible and can be as small or as large as your needs require. AFSI service offerings for your CargoWise application include; learning your current business practices, understanding you operational productivity goals, helping to identify the required go-live steps, managing the go-live project and it's deadlines, facilitating end use and best practice discussions, providing basic training to users, providing on-site support on go-live day, and offering post go-live follow up.
Testimonials
Jane was wonderful to work with - very knowledgeable and she made the project fun. We would highly recommend Jane to any Customs broker going live on CargoWise One. Jane was of great help to us understanding the system and showed us many features we would not have figured out on our own. We would not have had such a great Go-Live without Jane's dedication and assistance.
Jane provided excellent services, from the initial phone conversation and proposal through to the training delivery. She insightfully began each training exercise with a discussion on process management and tailored her discussions and materials specific to our needs.
She was very helpful and available for us to get everything set up properly and everyone trained by go-live. She is very knowledgeable.
Jane and I clicked right away, we both knew what we needed to be done. At the time, we felt the time allotted to learn the system was enough, we were definitely wrong. I would recommend at least one week with a consultant to go over Organizations, Registry, Security and basic set up.  Once this is completed, I would recommend transferring it over to the training system for departmental training on the software.  This way when user train, they can key in their clients along with their info so it feels like 'live' data for them. The system is so robust that it was so much to take it in the time allotted. Jane knew the system and provided information to assist us with our set up as well as our questions. We have had her back and will continue to as we move more in depth with the system.
We had an excellent experience working with Jane Meyer at Applied Freight Solutions. We worked with Jane from planning out migration to assisting us with our Go-Live. The implementation was flawless. Two thumbs up for Jane at Applied Freight Solutions, Inc.
Jane is a real champion of CargoWise. Her enthusiasm was quite contagious and everyone loves the product. I admit I was concerned to switch from the software I knew/used for the past 15+ years. Luckily I have people much smarter than I am using it and they continually want to see what it will do. They were on board day one with Jane's help.
Jane is quick to get back to us with answers to our questions and is truly a kind person.  She's a lot of fun and knows her stuff! She worked with us to find ways to meet up with us in Boise (not inexpensive to get to) when she was already out West. I really appreciate it!  
We were extremely fortunate to have been able to secure Jane Meyer for our very complicated conversion. As a company now burdened by years of our own custom software we had a great need for someone to look beyond CargoWise and understand the challenge of extracting ourselves from that environment.
Jane is patient, yet tough, and challenged us at every point to embrace the new system for all it's abilities and abandon all custom solutions. Her years of industry experience combined with her intimate knowledge of the CargoWise software proved to be the absolute difference maker for our now successful conversion.
We could not recommend anyone higher and look forward to a continued close relationship as we work to squeeze every last ounce of productivity and efficiency we can from our software investment.
Jane is a great instructor. Jane's style of training is very detailed and hands on which helps team members truly grasp the concept of what we are learning. Her tips and suggestions really helped us upgrade our day to day workflow along with closing some security gaps we didn't realize were an issue. We are already planning for our next training session and look forward to future training sessions with Jane from APS!
Jane Meyer is amazing and confident in the services she provides. Knowledgeable in the program and IF she does not know she will find out.
Jane Meyer delivered on time and as detailed. Jane is the go to
I always enjoy working with Jane.  She does a great job to be sure I understand what she is teaching.
Jane has been very helpful in review and answering our questions about the registry settings and differences between a Canadian and USA setup. She has always tried to make herself available for us even if it is a last minute request. I would look forward to continuing working with Jane and recommend her for anyone else looking for US Customs CargoWise expertise.
We enjoyed Jane's teaching, support, and assistance in implementing the Cargowise software.  Jane was a huge help and we intend to ask her in the future to provide additional training to staff on more in-depth functionality.
I appreciate all of Jane's (from Applied Freight Solutions) help. She continues to be an excellent resource.
We were very satisfied with Jane (Applied Freight Solutions), who took us live onto CW in less than half a year. We combined 3 legacy systems, Forwarding, Brokerage and Warehousing, into CW in good time. I believe Jane's background in Forwarding and Brokerage operations sets her apart from a typical CW partner. She has a thorough understanding of Forwarding and Brokerage operations that I believe are critical to addressing client concerns when migrating to a new system. We would highly recommend Jane to clients of similar size and stature
We have used Jane in the past for freight training and development and she was so helpful. We were happy to work with her again on the Customs side. She is very helpful and knowledgeable. Highly recommend!
We greatly appreciate Jane's support in helping us set up, train, and understand the CargoWise system. She always had an answer for us. She was proactive, responsive, and a great value to us.