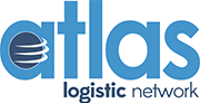 About Atlas Logistic Network
Founded in 1998, Atlas Logistic Network Ltd. is a premium and exclusive global logistics network of local companies. We form an independent partnership of freight forwarders, OTI / NVOCCs and related service providers. As an international organization, we are active on 5 continents, by air and by sea. Being part of a global network provides our elite members with a unique chance to create new business opportunities. With the help and coverage of Atlas International Network, they can challenge the big multinationals in the transportation industry.
What makes our freight forwarders network different, is its unique atmosphere. Members become friends and friends become family. The result is a dynamic and proactive alliance with a highly-valued family spirit.
Some advantages of the partnership:
exclusivity through regional protection
worldwide coverage with over 240 offices in more than 100 countries
global service contracts to 2,100 trade lanes
our own FMC-approved B/L reduced costs via online cargo insurance facilities
various filing systems : FMC - AMS - ASF - AFR
the benefits of operating under one common trade name
Website
Email
Regions of operation
Africa, Americas, Asia/Oceania, Europe, Middle East
Partner since
2015