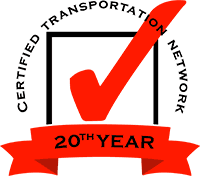 About Certified Transportation Network
Certified Transportation Network (CTN) is a worldwide group of international logistics providers owned by the members. CTN member-partners work hand-in-hand to deliver the highest level of professional logistics services available today.
Every CTN member-partner is hand-selected and meticulously screened. Companies are selected based on customer service, accreditation by international authorities and their reputation as a top independent forwarder within their respective region.
With combined worldwide buying power, CTN member-partners offer their customers a defined pricing schedule with unrivalled customer service levels. CTN member-partners move over one million shipments every year to and from every country in the world.
Website
Email
Regions of operation
Africa, Americas, Asia/Oceania, Europe, Middle East
Partner since
2017