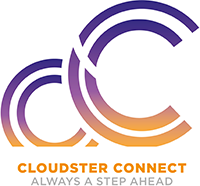 Areas of expertise
Platinum Integration
Certified Accounting
Certified Customs
Certified Forwarding
Certified Warehouse

CargoWise Certified Practitioners
1 Certified Professional with the highest level of accreditation

About Cloudster Connect Pty Ltd
In today's world of ever-changing technology, streamlining your processes isn't enough. You need to do more than eliminate risks, increase productivity and reduce costs. You need to do more than keep up with innovations – because they're already a step behind. This is why at Cloudster Connect, we don't just help you integrate your business systems to work faster and simpler, we help you go beyond your competition, your budget, your clients & suppliers. We help you to see further, plan better and prepare for the future. We help you get a step ahead.
Testimonials
Travis and team at CC worked closely with our Ops, Finance, and IT teams to set up the interface b/w CW1 and SAP. They provided hypercare during the launch and then continue to host and support the project.
Very happy with the outcome, this integration has provided visibility in our finance system which we didn't have prior.
Website
Email
Languages supported
English
Regions of operation
Asia/Oceania
Office locations
Australia: +61 1800 640 670
India
Philippines