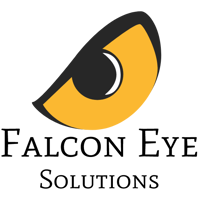 Areas of expertise
Platinum Integration
Certified Accounting
Certified Forwarding
Certified Warehouse
Certified Workflow

CargoWise Certified Practitioners
1 Certified Professional with the highest level of accreditation

About Falcon Eye Solutions Pty Ltd
Falcon Eye Solutions was established to provide I.T consulting and integrated solutions to CargoWise users.
Our services come with over ten years of extensive experience in international freight forwarding, domestic logistics and warehousing.  We specialise in integration between 3rd party platforms, workflows, and warehousing.
Falcon Eye Solutions prides itself on providing affordable and long-lasting integrated solutions to streamline everyday tasks.
Testimonials
Muka provided outstanding service to MGF logistics, with detailed follow up on his progress. He also presented great ideas where next we could add additional automation to continue to remove cost from the business while improving the experience to our end customer.
Dealing with Muka was very simple and straightforward.
We will be using his services in the future.
I am thrilled to write this testimonial for Muka from Falcon Eye Solutions, who recently completed a project for us using Cargowise. We tasked them with implementing a complex integration between Cargowise and Xero, within a tight timeframe and a limited budget, and they exceeded our expectations in every way.
From the outset, Muka demonstrated a deep understanding of Cargowise & Xero, and he worked closely with our accounts team to develop a customized solution that perfectly met our requirements. Muka was patient, responsive, and always available to answer our questions and update me on the project's progress.
What truly sets Muka apart is his technical expertise. He demonstrated a mastery of Cargowise and Xero, which enabled them to complete the project efficiently and effectively. Despite encountering several unforeseen challenges, he remained committed to delivering a high-quality solution on time and within budget.
In short, I recommend Muka from Falcon Eye Solutions highly. His professionalism, dedication, and expertise have been invaluable to our organization, and we look forward to working with them again.
Muka was very professional and responsive. He kept us updated throughout the entire process.
His knowledge of CW1 is excellent and would highly recommend him to others.