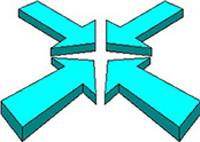 CargoWise Certified Practitioners
1 Certified Professional with the highest level of accreditation

About Gene S Spillum
Whether implementing new systems or optimizing existing solutions the process outside the system is as important as the process within the system. We are business enterprise process consultants specializing in Supply Chain Logistics and International Freight Forwarding. We take a holistic approach. Finance, Accounting, Operations, Sales and Administration are all integral parts to a successful enterprise and to a successful enterprise solution.
Gene S. Spillum works in partnership with clients. Not bound by the bias of legacy systems or procedures, and with 25 years of global industry experience, we'll objectively evaluate business processes and systems. Together, we'll identify opportunities, gaps and efficiencies to optimize systems and process. Our solutions look beyond symptoms to identify the root cause. Project and change management procedures assure successful delivery of project objectives.
As a CargoWise Partner, we most importantly work in partnership with you. No one knows your business better than you. We document, train, mentor and support. We leave behind the knowledge and the tools, so our end project deliverable is the beginning of ever greater success for you. And when you need continuing support we are there "when needed, as needed."
Testimonials
Gene was very professional and knowledgeable and a tremendous help to setting up our accounting.
Gene is very knowledgeable of the software.
Email
Languages supported
English
Regions of operation
Americas
Partner since
2013
Office locations
Marietta, GA (USA): +1 (404) 316-7733