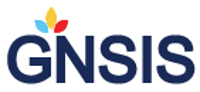 CargoWise Certified Practitioners
1 Certified Professional with the highest level of accreditation

About GNSIS Inc
GNSIS Inc's focus is to provide logistics and distribution management solutions and related IT services.  We are dedicated to providing strategies for customers around the adoption of new technologies and improved operational processes.
GNSIS was founded by experienced Logistics Business and IT Technology consultants with a focus on offering solutions and consulting for customers in the global supply chain.

We specialize in:
  Warehouse Management
  Transportation Management
  Freight Forwarding
  POS
  Distribution management and related equipment supply.

We promise to do our best to provide services that meet the needs of our customers with a sense of responsibility.  As a CargoWise Service Partner, our focus will be on Forwarding where we will assist our customers to be more efficient within the logistics environment.
If you are a new or existing CargoWise customer, please contact us with any questions you may have.