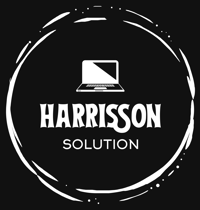 Areas of expertise
Certified Accounting
Certified Warehouse

CargoWise Certified Practitioners
1 Certified Professional with the highest level of accreditation

About Harrisson Solution inc.
Situated in Quebec, Canada, Harrisson Solution specializes in the ocean, road freight, and air freight logistics. With profound expertise in these areas, our organization is exceptionally adept at navigating the complexities and challenges inherent in the transportation industry.

Our services include:

Virtual Warehouse building and setup
Document Modification
Complete company backend setup
Workflow setup for forwarding operations
Operation automation
...and much more!

Are there any other inquiries or requirements that you would like to discuss? At Harrisson Solution, we are committed to providing comprehensive assistance tailored to your needs. We offer essential training, make necessary modifications, and even propose innovative services you may not have previously considered. We encourage you to put us to the test and discover the exceptional solutions we have to offer.