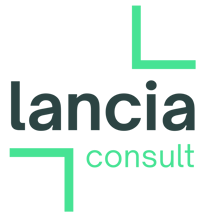 Areas of expertise
Platinum Forwarding
Gold Accounting
Gold Integration
Gold Workflow
Certified Customs
Certified Global Rollouts

CargoWise Certified Practitioners
4 Certified Professionals with the highest level of accreditation
1 Certified Specialist
3 Certified Operators

About LanciaConsult
Founded in 2012 in Singapore, LanciaConsult is a fast-growing business and technology firm with offices in Hong Kong, UK, and Germany. Our global delivery team and industry experts have a strong record of running complex, multi-disciplinary programs with some of the top logistics companies across 12 countries in Europe, Asia, and Australia. We bring quality and success to our clients through a combination of consulting expertise and high-skilled technical and freight forwarding knowledge.

Our CargoWise expertise, acceleration methodology, and integration capabilities may give our clients a clear competitive advantage for their business. In addition to our confirmed expertise in various CargoWise competencies, we are also highly-qualified in business intelligence and service management.
Testimonials
LanciaConsult have been instrumental in defining and delivering our IT architecture, supporting our operations across the Asia Pacific region and enabling our ambitious growth strategy. Their close partnership with WiseTech and the CargoWise product is a critical factor in our success. 
Lancia has done a huge job to help our company to roll out CargoWise in 12 different countries at the same time. It was a complex roll out of 5 different entities merged into one with different processes and backgrounds. 
The communication with Lancia from day 1 has been impressive, with a personal touch to the work they've carried out for us in the past being a key driver in us using Lancia for repeat work. The platform created exceeded our expectations for the visuals and CargoWise data interrogation we needed for a better analysis of financials and shipment metrics – very useful!
Lancia Consult team has been extremely supportive during the transition and focused on solving any issues we have during the hypercare phase.
It's a pleasure to work with Lancia Consulting. They have a good experience on integrations projects and they help us in our process.