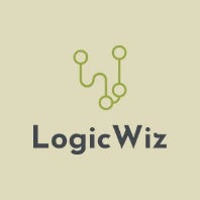 Areas of expertise
Gold Workflow
Certified Forwarding
Certified Integration

CargoWise Certified Practitioners
1 Certified Professional with the highest level of accreditation
1 Certified Operator

About LogicWiz
Working closely with CargoWise customers, LogicWiz aid in configuring and enhancing the CargoWise platform, according to the customers' business rules and objectives, ensuring the best-tailored experience from these powerful tools.

How LogicWiz Adds Value?
1.   Cross-functional Workflow & Process Design and Implementation
2.  Training and Change Management Support
3.  Touchpoint Reduction and Process Automation

With over 10 years of experience in Operational-and-Business Services Analyst roles, we work with organisations from 15 to 1500 staff.  We provide a network of highly specialized subject matter experts in all functional areas of CargoWise. LogicWiz assists CargoWise customers' to achieve short, medium, and long-term Systematic outcomes.
Testimonials
Glen was very detailed, responsive and kept us updated with relevant information, in a timely manner throughout the project. Glen is capable of working with internal and external stakeholders and is very reliable.
Quick turn around on high priority projects. Understands & identifies our business needs quickly. The directors & Glen are a breeze to deal with. Highly recommended.
Website
Email
Languages supported
English
Regions of operation
Asia/Oceania
Partner since
2021
Office locations
Brisbane, Australia: +61 433 021 645