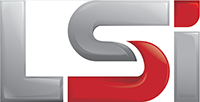 Areas of expertise
Platinum Accounting
Platinum Customs
Platinum Forwarding
Platinum Integration
Gold Warehouse
Certified Workflow

CargoWise Certified Practitioners
6 Certified Professionals with the highest level of accreditation

About Logistics System Integrators
LSi works with clients to use Data as an Asset on their Digital Transformation journey.
We achieve success together with a number of valued Freight Forwarding and Clearing clients using CargoWise, with the following activity:
· Integration with CargoWise (be it internal to other systems, data warehouse or to external parties such as suppliers and customers)
· Consulting with clients on the more technical aspects of CargoWise facilities as our client progress through the productivity phases, such as Workflow, Document customisation and Integration
·  Assistance and support in the areas of implementation of the various CargoWise facilities (Forwarding, Customs Brokerage, Accounting, Transport and Warehousing)
Our dedicated CargoWise Certified Professionals have assisted clients based in South Africa, Mozambique, Swaziland, Tanzania, United Kingdom and are continuously growing our competency and experience in the various areas.
Testimonials
Knowledgeable, helpful and make every effort to understand our business and our needs.
They were an absolute pleasure to work with.
Seamless integration, delivered project requirements in a fast and professional manner.
Project was delivered successfully and on time. LSI team was professional and knowledgeable.  
LSi is our key chosen professional partner and delivers as requested.
Website
Email
Languages supported
English, Afrikaans, Spanish
Regions of operation
Africa, Europe, Middle East
Partner since
2017
Office locations
South Africa: +27 87 551 2846