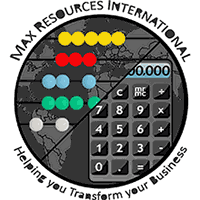 Areas of expertise
Certified Accounting
Certified Forwarding
Certified Global Rollouts

CargoWise Certified Practitioners
1 Certified Professional with the highest level of accreditation

About Max Resources
Max Resources International Limited (MRI Ltd.) was specifically created to provide professional consulting and implementation services for CargoWise customers.
At MRI we offer the following:
Specialisation in Accounting and Finance for the logistics industry

Practical working experience in Accounting in Brazil, France, India, Spain, The Middle East, The Netherlands, U.K and USA

Support in 6 languages: Arabic, Dutch, English, French, Portuguese and Spanish

Support with month end, quarter end and year end processes

Over 20 years of experience in the logistics industry working on 4 continents

Accounting Training at all levels of the organisation
Our aim is to take some of the strain of implementing change into the client's organisation and help transform their business.
Testimonials
Max is a wounderful guy and did help us, after the project was implemented he still keeps in contact with us for aditional support. I recommend since he also has the ability to speak our language (Portuguese).
Email
Languages supported
English, Spanish, Arabic, Portuguese, French, Dutch
Regions of operation
Europe
Partner since
2016
Office locations
London: + 44 (0) 7788 424726