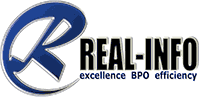 Areas of expertise
Platinum Accounting
Platinum Forwarding
Certified Customs
Certified Integration
Certified Workflow

CargoWise Certified Practitioners
23 Certified Professionals with the highest level of accreditation

About Real-Info Pty Ltd
Real-Info is an Australian owned, China based company established in 2013 with the mission to providing software development, project implementation, information management consulting and data process outsourcing to various industries. Real-Info has a diversified customer base and enjoys a reliable reputation in the industry.
CargoWise core services include go-live implementations, system setup, onsite & remote training of all modules, custom development, workflow implementation and system integration.
Some advantages of choosing Real-Info include:
CMMI Level 3
ISO27001
Australian Customs Broker License
Testimonials
I want to say thanks to the Real-Info team. We spent a good time with them. They are professionals with full experience and we learned all the required basic knowledge. Their service really is five stars.
Real-info is a very good developer who can help us achieve the desired results according to customer requirements. Very friendly.
Real Info was very pro-active in taking our case from the first time we contacted them. They immediately requested a conference call to understand our needs prior to sending us a quotation. Real Info also did follow up with us and was able to put in place a training module that fits our needs.
Great Service.  Professional Team
Website
Email
Languages supported
English, Chinese, Mandarin
Regions of operation
Asia/Oceania
Partner since
2017
Office locations
Qingdao: 86-532-88983140
Australia: 1300 726 032