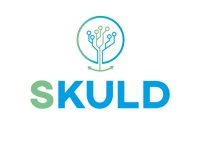 CargoWise Certified Practitioners
1 Certified Professional with the highest level of accreditation

About Skuld
Skuld is a logistics consulting company that specialises in digitalising the maritime transport sector.  We have vast experience, accumulated over more than 15 years, in different operational and IT fields.  Skuld offers innovative solutions focused on digitalisation to help customers improve their daily operations.
We assist CargoWise Clients in successfully transitioning to Cargowise by providing our industry knowledge, particularly in Freight Forwarding, EDI, Workflow and Customs.  Combined with agile methodology, we adapt your needs to Cargowise's parameters and workflow.  We aim to automate repetitive tasks and processes, allowing your staff to focus on high-value tasks.
Skuld will support you with CargoWise and in all areas of IT.