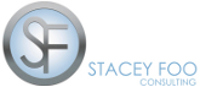 Areas of expertise
Platinum Forwarding
Gold Accounting
Gold Customs
Certified Workflow

CargoWise Certified Practitioners
1 Certified Professional with the highest level of accreditation

About Stacey Foo Consulting Ltd
At Stacey Foo Consulting LTD, we offer a range of services to help you optimise the use of your IT system. We bring more than a decade of experience in implementing software solutions for the logistics industry to our clients. We can help you with all aspects from training and implementation, system configuration and system and business processes to maximise effectiveness.
Working as a CargoWise Service Partner enables us to bring a wealth of knowledge and experience to help deliver market leading supply chain solutions. We look at your systems and business processes in depth, to ensure your organisation is at its most effective.
So, whether you are looking for help to manage your software implementation, review your business processes, or need assistance with training, we have the experience to help.
Testimonials
Stacey Summers was a great support to the company and staff. She offered valuable insight into the process and supplied excellent training for staff members.
The individual help and guidance provided by Stacey Foo was terrific. She was able to adapt to our needs and if she did not have an immediate answer she went away and found it.
Stacey has been integral to the implementation success of CargoWise integrated Customs. Her on-site support was invaluable during our go-live and the general consensus obtained from the teams was that Stacey provided an excellent service. In addition to this, she also went above and beyond by opening up her emails to myself and a select few members of the team post-implementation in order for us to ask questions or get additional support. We did not need to make use of this, however, it was good to know that we had the opportunity to call on her if we needed to.
Stacey Foo is extremely knowledgeable regarding the set up and functionality of CargoWise. She has provided invaluable training in key areas of the application which has enabled CLE to more effectively utilise CargoWise. The latest assistance was with the transition to CargoWise Customs, which is now fully deployed and in daily use.
Stacey Summers provided exceptional training and assistance during the implementation of CargoWise. She covered all aspects of the system from Forwarding to Accounting and we found her approach very user friendly, especially for first-time users. Demonstrating the various modules with the use of screenshots and step by step instructions enabled us to become proficient in a very short time frame. I would be absolutely delighted to utilise Stacey's services again in the future. From one very satisfied customer.
Stacey Foo has been an invaluable source of information regarding training alongside how to pull relevant reports, especially as we approach Brexit which is crucial. Stacey has always maintained a high level of customer service with CCUK and we look forward to continue working with her in the future.
This is the second time we have engaged with Stacey. Her knowledge, understanding, and demonstration of the work are outstanding. Should we need further assistance with anything, she will be the first port of call.
Stacey has been fantastic. Very personable and every one of my staff loved her. Her knowledge of the system is incredible and saved us so much time and money over trying to do things ourselves within the system.
Website
Email
Languages supported
English
Regions of operation
Europe
Partner since
2013
Office locations
Derby (UK): +44 7787 430771