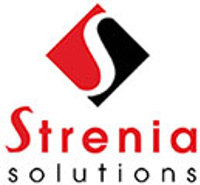 Areas of expertise
Gold Global Rollouts
Certified Accounting
Certified Forwarding

CargoWise Certified Practitioners
2 Certified Professionals with the highest level of accreditation

About Strenia Solutions
Strenia Solutions offers a unique blend of industry expertise and business acumen, and understands the global complexities of International & Domestic Supply Chain Logistics. With over 40 years combined experience in Freight Forwarding, Linehaul, Shipping, CRM, Purchase Order, and Warehouse Management (3PL/4PL/CFS/CTO), Strenia Solutions are able to tailor implementations and training to meet the needs of the customer to maximize productivity and provide a one-stop source to analyze, manage, and implement projects. We offer project & implementation management, process optimization, and consulting services.
Strenia Solutions has an in-depth knowledge of the CargoWise product suites and application configuration, and have successfully implemented CargoWise in Australia & New Zealand, Asia, Americas, Africa, Europe and Middle East regions for global corporations and local companies.
Testimonials
The involvement of Strenia Solutions in this huge and complicated project has been the critical success factor in this project. They brought to the project a deep understanding of the system paired with operational and financial knowledge and experience. In addition they had the right project management skills to successfully complete this project in time and within budget.