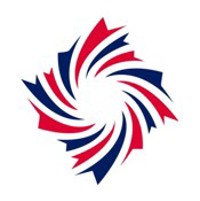 Areas of expertise
Gold Integration
Certified Accounting
Certified Customs
Certified Forwarding

CargoWise Certified Practitioners
5 Certified Professionals with the highest level of accreditation
1 Certified Operator

About ThoughtStorm Inc.
ThoughtStorm is a trusted partner that offers best-in-class business and technology services and solutions to help its clients achieve their business goals. Established in 2012, ThoughtStorm has extensive experience with public and private sector clients to provide strategic and operational consulting, digital transformation, solution delivery, managed services, and IT professional staffing to organizations across multiple industries and sectors.
At ThoughtStorm, we are re-imagining existing frameworks, processes, and systems around transport and logistics management- leading to a holistic overhaul of operations and strategy. The objective is to harness the power of digital in order to drive down costs, enhance supply chain integration, and increase market power through customer fulfillment. Our services can help organizations re-invent the supply chain industry and enable our clients to adopt digital technology for planning systems, real-time freight management, and network optimization.
ThoughtStorm has partnered with CargoWise to provide business stability, scalability, and security by combining our experiences in the supply chain industry and significant expertise and knowledge of advanced technology, automation, and analytics. Our Cargowise service offerings include Cargowise consultancy, implementation, integration, and support services across all Logistics sub-verticals.
Our Areas of expertise: Accounting | Customs | Forwarding | Global Rollouts| Integration | Warehouse | Workflow | Automation
Testimonials
Great to work with and would recommend.
The Team at Thought Storm were honestly amazing.
We had to make multiple changes with the accounting system as our team here needed adjustments to it to more reflect to what they are used to.
The Team helped us, explained things, and trained us with the utmost amount of patience and professionalism.
They fully understood the requirements with us being a Brand New Division, but yet needing to work within a corporation and ensure the system worked and integrated well with the rest of the Corporation.
We have decided that they will stay on as our dedicated partner with anything related to CargoWise. Fully trust them to work with us on sensitive data.
Would recommend 11/10 times due to the response, the speed and accuracy of the implementation!
Website
Email
Languages supported
English, Hindi, Urdu, Punjabi
Regions of operation
Africa, Americas, Asia/Oceania, Europe, Middle East
Partner since
2022
Office locations
Ontario, Canada: +4166625934
New Delhi, India: +91 9811280007
Delaware, United States: +1 (908) 379-8415