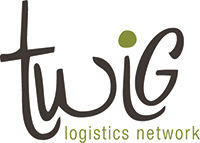 About Twig Logistics Network
Twig Logistics Network is the first logistics network located in Latin America built around social networking and web-based communications. An entirely new concept in the logistics field, Twig Logistics Network is an 'invitation only' network formed by a core group of global freight forwarding companies. Built around sophisticated communications systems, Twig Logistics Network has the capacity to connect members with perfectly matched business partners from across the globe.
The Twig team makes it possible for network members to find international, mutually-beneficial arrangements and extensive growth opportunities.
Website
Email
Regions of operation
Africa, Americas, Asia/Oceania, Europe, Middle East
Partner since
2012