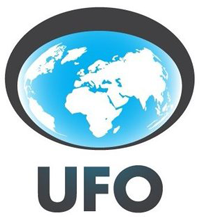 About Universal Freight Organisation
Universal Freight Organisation (UFO) was established in 2000 to provide independent freight forwarders access to a global network of trusted logistics service professionals. The network is built on a foundation of mutual trust, shared knowledge, experience and resources to help each Member company grow their business by either referring one another or doing business directly with one another.
With independent freight forwarders located in more than one hundred countries, UFO's 'One Member per Country' policy (with the exception of USA and China), makes them one of few exclusive freight forwarder networks in the world. Members are selected due to their excellent reputation in the industry, accreditation by international authorities and must have passed a strict entry process.
Website
Email
Regions of operation
Africa, Americas, Asia/Oceania, Europe, Middle East
Partner since
2018