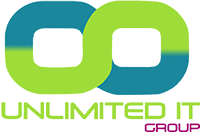 About Unlimited IT
Unlimited IT has been providing world-class IT support and solutions to enterprise-level businesses for over 15 years. During this time we've developed a strong reputation for our fast, reliable and accurate IT support services which give our clients the technical foundation they need to support the growth of their businesses.
Our strength lies in our ability to take a holistic view of our customers' businesses, including the challenges they face, and then develop a custom IT solution that seamlessly integrates into their day to day operations.
The team here at Unlimited IT comprises of some of the brightest technical minds in the industry, who are equally as at home navigating complex technical challenges as they are providing friendly, expert advice in easy to understand terms.
We are experts in IT solutions across the mining, medical, engineering, transport, education, digital marketing, legal, construction and finance sectors and are well versed in all industry specific software applications. This in-depth knowledge allows us to provide an exceptional level of IT support for the Australian market that caters for the unique requirements of corporate sized entities.
Website
Email
Languages supported
English
Regions of operation
Asia/Oceania
Partner since
2013
Office locations
Brisbane