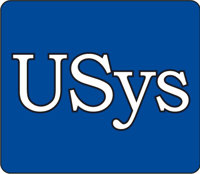 CargoWise Certified Practitioners
1 Certified Professional with the highest level of accreditation

About USys - Union Systems Informática
We started our activities in 1993 with a lasting partnership with a major logistics agent that has made history in freight forwarding and customs clearance. Throughout the years, we have acquired solid and consistent expertise in logistics technology, in addition to a broad operational overview of this industry.
We will enhance your CargoWise productivity by observing your operation and offering your team innovative and customized solutions. We will guide your digital transformation journey by reducing manual work and training your staff to make the most of CargoWise.
Our consulting activities focus on the implementation of CargoWise, IT, and integration services.
Website
Email
Languages supported
English, Spanish, Portuguese
Regions of operation
Americas
Partner since
2022
Office locations
São Paulo, Brazil: +55 11 981619910