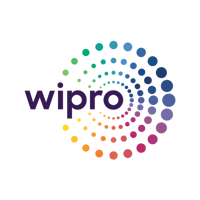 CargoWise Certified Practitioners
8 Certified Professionals with the highest level of accreditation
5 Certified Operators

About Wipro Limited
Wipro Limited is a leading global information technology, consulting, and business process services company. We harness the power of cognitive computing, hyper-automation, robotics, cloud, analytics, and emerging technologies to help our clients adapt to the digital world and make them successful. A company recognized globally for its comprehensive portfolio of services, a solid commitment to sustainability, and good corporate citizenship; we have over 200,000 dedicated employees serving clients across six continents. Together, we discover ideas and connect the dots to build a better and bold new future.
Wipro offers accelerated business solutions with speed to value for Cargowise functions, including Freight Forwarding, Customs, Transport Order Management, Master Data Management (MDM), Finance, Transport Documentation, etc. With our extensive domain knowledge, differentiators like business frameworks and accelerators, and a global partner ecosystem, we have gained significant industry experience with international clients in the  Transport & Logistics industry. As a result, we aim to modernize our clients' business and achieve benefits that include Streamlined Business Operations, Reduced Operational & System Maintenance costs, Business processes harmonization, and reduced implementation costs leveraging our accelerators and frameworks.
Our service offerings in Cargowise include Cargowise consulting, implementation, integration, and support services across all sub-verticals within the Logistics industry and an ability to provide global coverage.
Website
Email
Languages supported
English
Regions of operation
Africa, Americas, Asia/Oceania, Europe, Middle East
Partner since
2021
Office locations
India: +91 80 4672 6000
USA
France