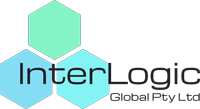 Areas of expertise
Platinum Warehouse
Gold Accounting
Certified Integration
Certified Workflow

CargoWise Certified Practitioners
3 Certified Professionals with the highest level of accreditation

About Interlogic Global
InterLogic Global is an innovative service provider of warehouse optimisation, supply chain consulting, staff training, and systems solutions for the international and domestic supply chain industries. Since our inception, we have specialised in supporting the warehousing and logistics industry in effectively managing the challenges of implementing, controlling and optimising warehouse management systems and physical processes through CargoWise.

With a combined experience of over 25 years in Supply Chain Logistics including forwarding, warehousing and transport, our unique skill-set and industry knowledge has allowed us to effectively set up, implement, and run hundreds of thousands of square meters of warehousing space on CargoWise. With this experience we have been able to bring to market the ability to deliver innovative, comprehensive, and productive improvements to your warehouse and operations with minimal strain to your skilled workforce and resources.

Our Cargowise system knowledge is unique. Our ability to impart our experience and deliver from the planning stage to the warehouse floor is unmatched.

We assist to design and manage the change in your business, focusing on providing a comprehensive, evidence-based approach to the challenges of running an efficient, process driven and cost-effective warehouse and logistics operation.

We use our practical experience, industry partnerships, and CargoWise to help you solve the problems of costly and inefficient warehousing, dealing with the challenging and resource draining exercise of implementations and customer onboarding, whilst facilitating new ways of looking at your operation through process automation, operational efficiency, and key metrics.
Auto Rating Setup & Management
Warehouse Customer Onboarding
Process Automation – Key Stroke Reduction
Product Profile Management
Warehouse Set up & Configuration
Location Profiles and Pick Path Configuration
Picking Efficiencies
Warehouse IT & Hardware Configuration
Remote Support
Testimonials
Felipe Leyton is a warm, personable, intelligent and competent solutions provider. He was able to deliver my project in budget in full and on time. I would heartily recommend InterLogic Global.
Luke from InterLogic Global is a pleasure to do business with. His experience is obvious and he deliveries on time with regular clear and concise communication. I would heartily recommend InterLogic Global for any project.


Interlogic was extremely knowledgeable & helpful in actioning what was required and also in explaining the process as well as providing resources from Cargowise for our team.
InterLogic were superb to work with, achieving the desired outcome for our business, we are thrilled at the service and would definitely recommend them moving forward to anyone
We are very happy with the work done by Interlogic. Luke and Felipe went above and beyond to exceed our expectations and provided a much needed service.