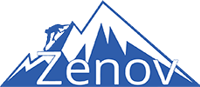 CargoWise Certified Practitioners
7 Certified Professionals with the highest level of accreditation
4 Certified Specialists

About Zenov BPO
Zenov BPO is a leading BPO (Business Process Outsourcing) firm focused on the forwarding and logistics industry across the Americas, Europe, and Asia. Zenov BPO offers quality, integrated end-to-end outsourcing services, including training and implementation of CargoWise. 
To improve productivity and increase profitability, forwarding & logistics firms can utilise BPO services to reduce overhead and focus on revenue-generating areas, including sales, customer support and face-to-face services. Zenov BPO services address many specific challenges across all departments, including data entry, documentation, operations, finance, customer service, and sales & marketing. Our services have enabled some clients to save 40-60% on existing costs and dramatically improve the quality of service to their customers.
Zenov BPO's dedicated employees are available to support your business around the clock, 24/7. We serve clients in all segments of forwarding and logistics, including freight forwarders, importers, and shippers within air (import/export), ocean (import/export), NVOCC, road (trucking), and third-party logistics (3PL) organizations.
Languages Supported: English, Bengali, Sinhalese
Website
Email
Languages supported
English
Regions of operation
Americas, Asia/Oceania
Partner since
2019
Office locations
United States: +1-585-353-1632
Bangladesh: +88 01706340054